Frank Leta Acura GM, Steve Brown, Nominated for TIME Dealer of the Year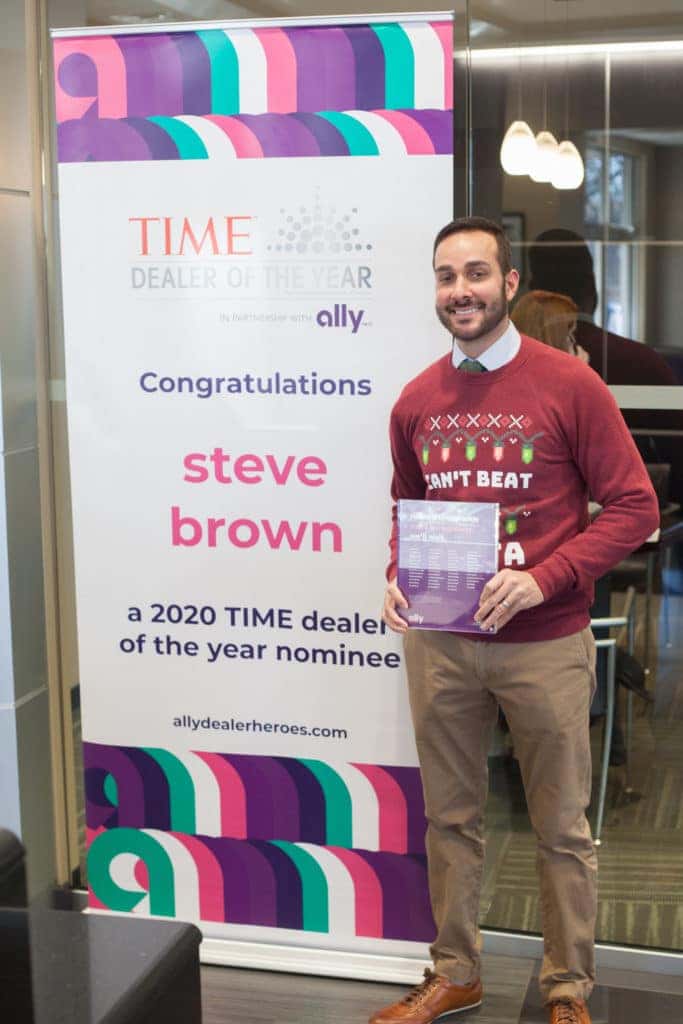 We can't say we're surprised, but we can say we're proud! Our very own General Manager, Steve Brown, has been chosen as a nominee for the TIME Dealer of the Year, beating out all other Missouri nominees!
The TIME Dealer of the Year program honors new-car dealers in America who exhibit exceptional performance in their dealerships and perform distinguished community service. Dealers are nominated by members of the ATAE (Automotive Trade Association Executives) and the winner is acknowledged at the annual NADA show. The TIME Dealer of the Year award will be presented on February 14th, 2020 at the NADA show in Las Vegas, Nevada.
The TIME Dealer of the Year award is one of the most sought after awards in the automotive industry. Once nominated for the award, you are no longer eligible to ever be nominated again in the future. More than 16,000 dealers were entered into the running, which was then narrowed down to just 49.
Between running all operations at Frank Leta Acura, coordinating the Frank Leta Charitable Foundation golf tournament every year, constantly giving back to the St. Louis community through vehicle donations, and battling cancer, it's been a busy year for Brown, to say the least. In addition to all these, he's also consistently finding ways to foster the talent within the dealership by promoting from within and encouraging every staff member to pursue their passions.
"My team members and my community are my extended family, and their happiness in life is my greatest professional reward," Brown said.
From the age of 16, Steve Brown has worked for the family business. Beginning as a porter at the Frank Leta Honda store in Bridgeton in 1998, Brown began working through every position and department within the dealership until assuming the role of General Manager in 2008.
"My firsthand knowledge of the many positions within the dealership has made me better at hiring, training and motivating my team members," he said. "It has also shaped my values, and as such, it has shaped the vision and focus of our company."
One of his most proud accomplishments to date has been the creation of the Frank Leta Charitable Foundation, whose mission is to positively impact the community by providing safe and reliable transportation to those in need. Since it's conception in 2016, the Leta Charitable Foundation has donated vehicles to Stray Rescue of St. Louis, Epworth Children and Family Services, World Bird Sanctuary, Midtown Community Services, Habitat for Humanity of St. Charles, and many more.
The entire team at Frank Leta Acura is thrilled for this nomination and look forward to cheering Steve on from St. Louis when they announce the winner in February!
The post Frank Leta Acura GM, Steve Brown, Nominated for TIME Dealer of the Year appeared first on Frank Leta Acura.
Source: Acura